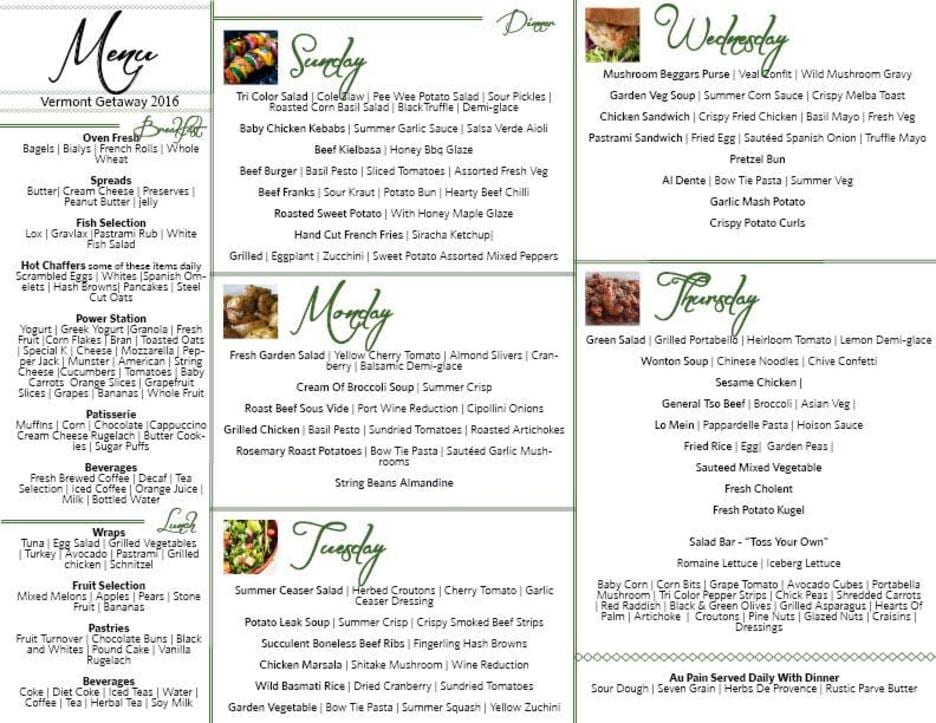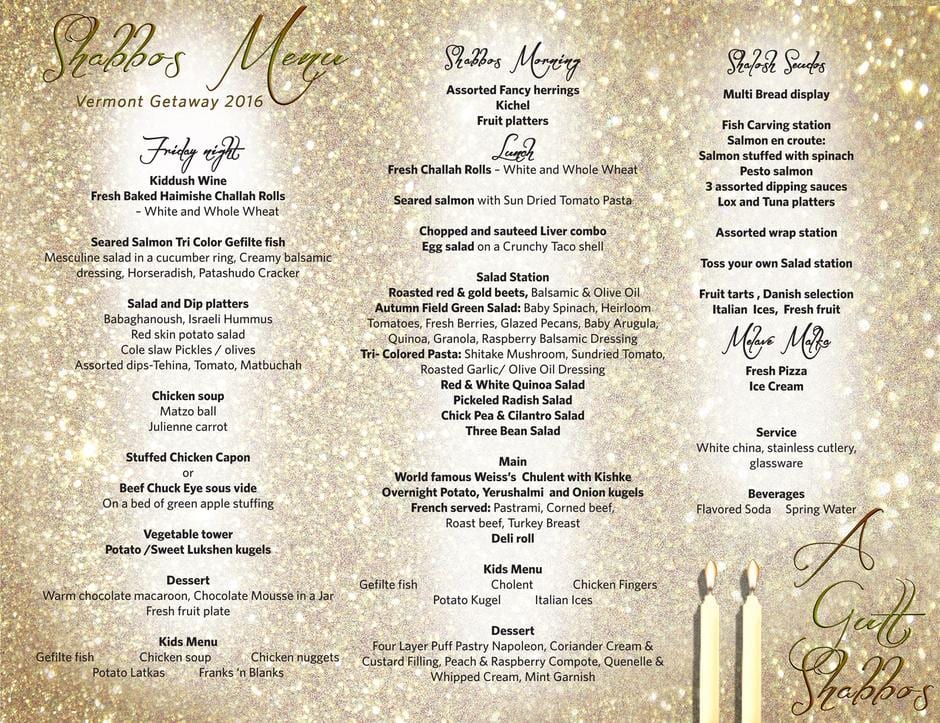 All food is supplied from a renowned Boro Park Caterer, Heimishe Hechsher, Chassidishe Shechita. Hotel under strict supervision of R' Yisroel Engelman Shlita.​
Hotel catering available until September 1st.
All meals must be ordered at least 48 hours in advance.
Breakfast + boxed lunch……………..$30 per person.
Dinner take-out…………………………$50 adult, $30 child
Dinner eat in…………………………….$65 adult, $45 child
Shabbos Friday night………………….$75 per person
Shabbos day Seuda…………………….$75 per person
Seudah Shlishis+Melava Malka……..$50 per person
Full Shabbos Children's Menu………$100 per child
Motzei Shabbos hot pizza……………$25 a pie
Breakfast / lunch 8:30am-10:00am
Dinner 7:00pm-9:00pm  Can be picked up earlier by special request.
Erev Shabbos pick up Shabbos meals fresh and hot!
Please place large orders as early as possible.
Minimum two portions for all take-out orders.
Credit card charge will include NJ sales tax.
No refund for meals which are not picked up.
If you decide to eat in, notify caterer 24 hours in advance.
​For orders of $500 or more, caterer will contact you to confirm before charging.​
Thursday night Chinese special
eat in hotel for take-out price!
Family special every night
3 burgers, 3 frankfurters, 3 fries, & 3 onion rings for $75